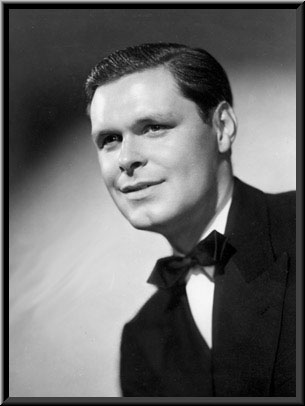 Lyle "Spud" Murphy (Miko Stephanovic) was an unsung musical hero who played a major supporting role in shaping the Big Band era, when he was arranging and writing music for top bands in the 1930s such as Casa Loma, Benny Goodman, Fletcher Henderson and Bob Crosby.

Murphy was raised by relatives in Utah; he proved early in life to have musical talent and was able to master several instruments: clarinet, saxes and brass horns. He set out at age 14 for a music job on the West Coast -- prevented from joining the band on a cruise ship due to his tender age, he wandered the American Southwest for several years playing in obscure bands like the "Rainbow Seven" and "Jeff's Hot Rocks." His first professional job was half of a two-peice band working for tips in a Mexican border town.

By the late 1920s Spud began achieving some small musical success in Texas, writing arrangements for Johnny Mcfall's Honey Boys 10 piece group. The first band to record one of his arrangements -- the jaunty "I Got Worry" -- was the Jimmy Joy Orchestra in 1928.

By the 1930s Spud Murphy was a first rate big band swing arranger writing for Benny Goodman, Fletcher Henderson and other top bands. By his own count, during the 1930's Murphy wrote nearly 600 arrangements and over 100 original compositions.

By the late 1930s Spud was a well-known highly respected band arranger. He moved to the Los Angeles area, and in 1937 his Spud Murphy's Swing Arranging Method was published. In the '40s and the '50s he went on to compose for more than 50 motion pictures; jazz albums; and he occasionally continued to write for Goodman and other musicians; and he briefly led his own small "third stream" combo in the mid-1950s.

Into his ninth decade Spud continued to be honored as a composer and educator, publishing more than 26 books including his own system of composition and arranging known as the equal interval system, an extensive course on composing, arranging and orchestration. students of his "equal interval" method include Oscar Peterson, Bennie Green, Herbie Hancock and Quincy Jones.

LISTEN TO THE SHOW!



JAZZ RHYTHM WITH DAVE RADLAUER
"DIGGING SPUD MURPHY"
Music and Interviews
with
Spud Murphy and Dean Mora
Recorded April 2003


PART ONE (59:13)

PART TWO (58:49)

MAXWELLDEMILLE.COM