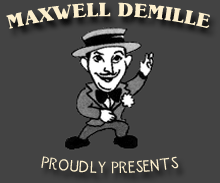 MONDAY, MARCH 8TH, 2004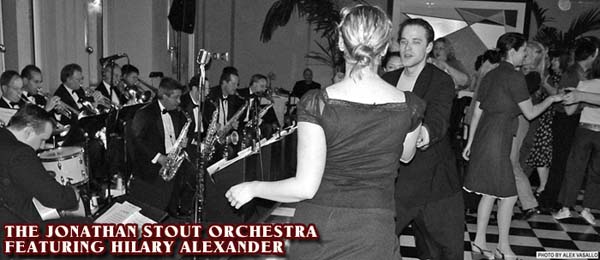 PLUS
THE HOLLYWOOD HORNETS DANCE TEAM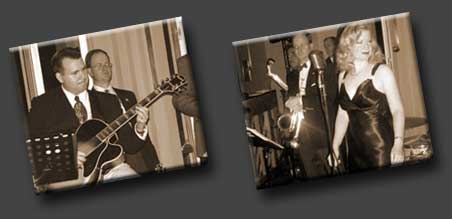 COVER CHARGE: $15 PER PERSON


THE JONATHAN STOUT ORCHESTRA is a 14-piece dance orchestra dedicated to preserving classic big band swing musica from the late 1930s and early 1940s. Founded by two dedicated swing dancers and vintage lifestyle enthusiasts, and using only the best of LA's jazz community, the orchestra treats both dancers and listeners to the great yet under appreciated tunes from the swing era, while still being one of the most danceable bands playing swing today.

The Jonathan Stout Orchestra plays the great tunes from the books of the best big bands such as the Benny Goodman Sextet, Count Basie, Artie Shaw, as well as Lester Young, Django Reinhardt, Illinois Jacquet, Duke Ellington, Coleman Hawkins, plus featured vocal numbers from Ella Mae Morse, Anita O'Day, and the young Ella Fitzgerald.

The band features leader Jonathan Stout on electric and acoustic archtop guitar, the trumpet and vocals of Jim Ziegler, reeds by Albert Alva, Jim Garafolo on upright bass, the indominable Chris Dawson on keys, and Josh "Kid" Callazo on skins, with featured vocalist Hilary Alexander.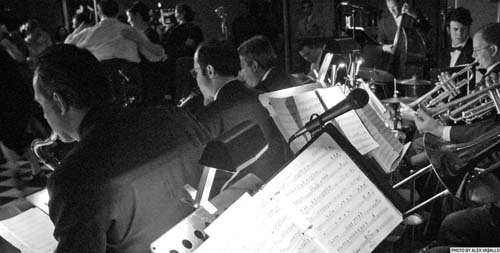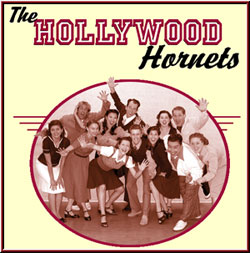 THE HOLLYWOOD HORNETS is a dance team specializing in various dances of the 1920s to the 1950s, including Lindy Hop, Jitterbug, East and West Coast Swing, Charleston, Shag and Balboa. Their goal is to recreate the mood and spirit of a bygone era, and they are committed to retaining its authenticity whether it be in dress, hairstyle or dance style.

The Hollywood Hornest performances include the Hollywood Bowl (with The Glenn Miller Orchestra, Ken Peplowski's Tribute To Benny Goodman Big Band, and Big Bad Voodoo Daddy, The Satin Ballroom (with The Swing Session), USC Health & Wellness Fair (with the Bill Elliott Swing Orchestra), The Rhythm Club, Suzy Q's, Pasadena Ballroom Dance Association and Retroglide's "Sunday Stomp". In addition, they have received the following awards: 1st Place: National Jitterbug Championships 2002, 5th Place: U.S. Open Swing Dance Championships 2002, GEVA (Global Entertainers Variety) Award 2002!

You won't want to miss their amazing dance performance of "Man from Mars" at Maxwell's at the Argyle!


Cover charge is cash only, sorry no credit cards or checks!
Prices and Entertainment subject to change.
Cover charge does not include food or beverages.
If you are joining us for dinner or drinks the cover charge will be required for admission.